AEHRC shines at MedInfo 2023
Over 2500 digital health professionals descended on Sydney for MedInfo 2023. Among them were 53 representatives from the AEHRC.
Our scientists joined delegates from more than 60 countries for the conference, which brought together representatives from Government, industry, clinical leadership and research.

AEHRC delegates presented 26 talks, workshops and panels over five packed days. From an implementation science workshop to a presentation on chatbots for healthcare, to a series of sessions chaired by AEHRC's Kate Ebril on standards and interoperability, our scientists showed the world how we're enabling the digital transformation of healthcare.

AEHRC's Aida Brankovic received a special accolade for her research. The MedInfo 2023 Best Paper Award was presented to Aida, Wenjie Huang, David Cook, Sankalp Khanna, and Konstanty Bialkowski for their paper "Elucidating Discrepancy in Explanations of Predictive Models Developed Using EMR". The award recognised the researchers' paper as the highest ranking of the 281 papers presented at the conference.AEHRC scientists were also hard at work down in the expo hall. Streams of people flowed past the AEHRC booth – many stopped for a chat with our scientists and CEO David Hansen.

AEHRC scientists not only shone on the conference stage, but on the dance floor too, at Priscilla's Desert Disco.

As the conference drew to a close and the sun set over the beautiful Sydney harbour, AEHRC scientists left the convention centre inspired, feeling connected with their digital health peers, and with very sore feet.
MedInfo at a glance
53 AEHRC representatives
26 AEHRC talks and workshops
Best paper awarded to AEHRC's Aida Brankovic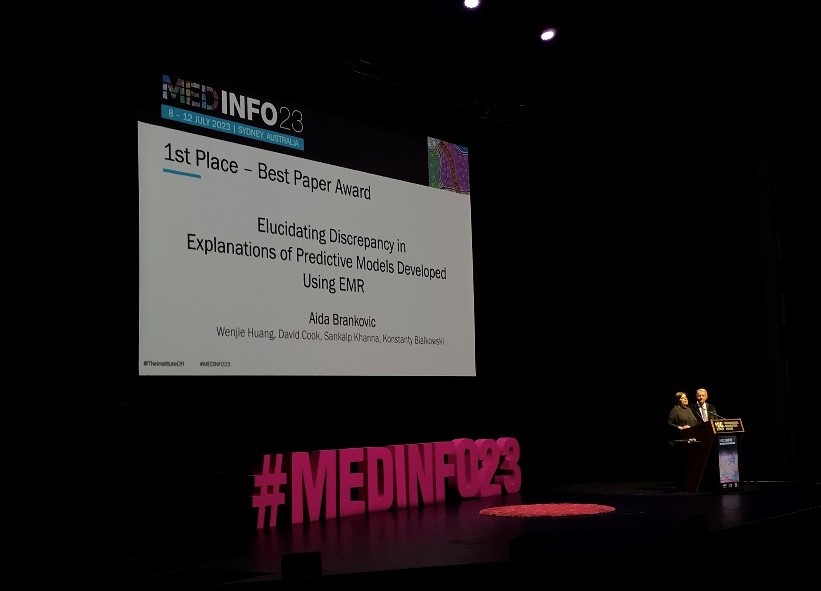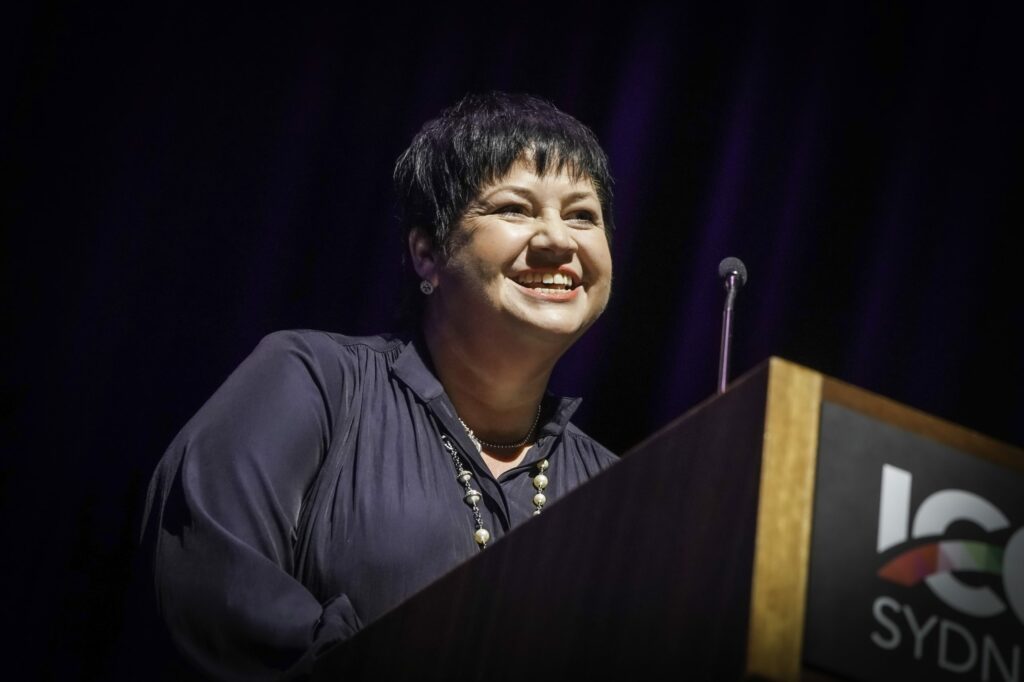 The Australian e-Health Research Centre (AEHRC) is CSIRO's digital health research program and a joint venture between CSIRO and the Queensland Government. The AEHRC works with state and federal health agencies, clinical research groups and health businesses around Australia.