Report: artificial intelligence in healthcare at AEHRC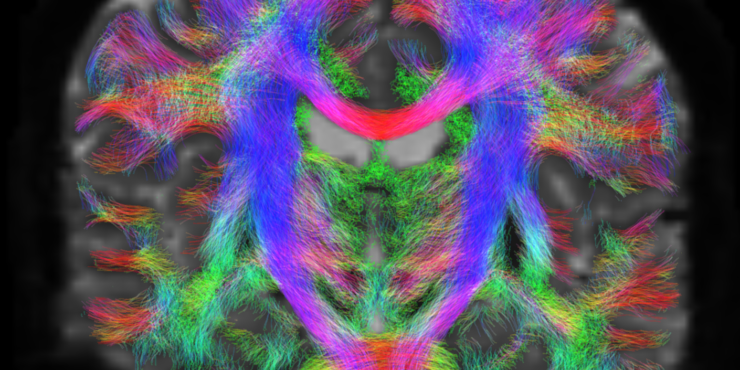 Our new AI report shows how our AI techniques are powering digital health: from understanding whole genome sequences to enabling clinical decision support, determining patient risk prediction, understanding older people's functional wellbeing and more.
Read the full report, Exemplars of Artificial Intelligence and Machine Learning in Healthcare (PDF) , or read on for a glimpse of what it covers.
Applying artificial intelligence and machine learning to healthcare
Our 100+ scientists and engineers collaborate closely with government and industry to tackle the key challenges of 21st century healthcare, and most of our solutions involve the skilled application of artificial intelligence (AI) and machine learning (ML) techniques. AI depends on data, and the quality of the data used to train AI models or used in AI-based analysis directly affects the quality of downstream tasks.
In health, AI techniques are often described in these categories:
Knowledge representation and reasoning: how we represent or classify information in a way that enables us to infer (new) knowledge.
Imaging and vision: analysing images or videos for insights into the cause or impact of medical conditions.
Human language understanding: extracting meaning from, searching, summarising and classifying natural communication.
Predictive analytics and data-driven intelligence: extracting insights from existing, often large, datasets.
From genomic engineering to independent living, the Australian e-Health Research Centre is using artificial intelligence techniques and machine learning approaches to overcome the challenges facing the healthcare system and improve health service delivery to Australians.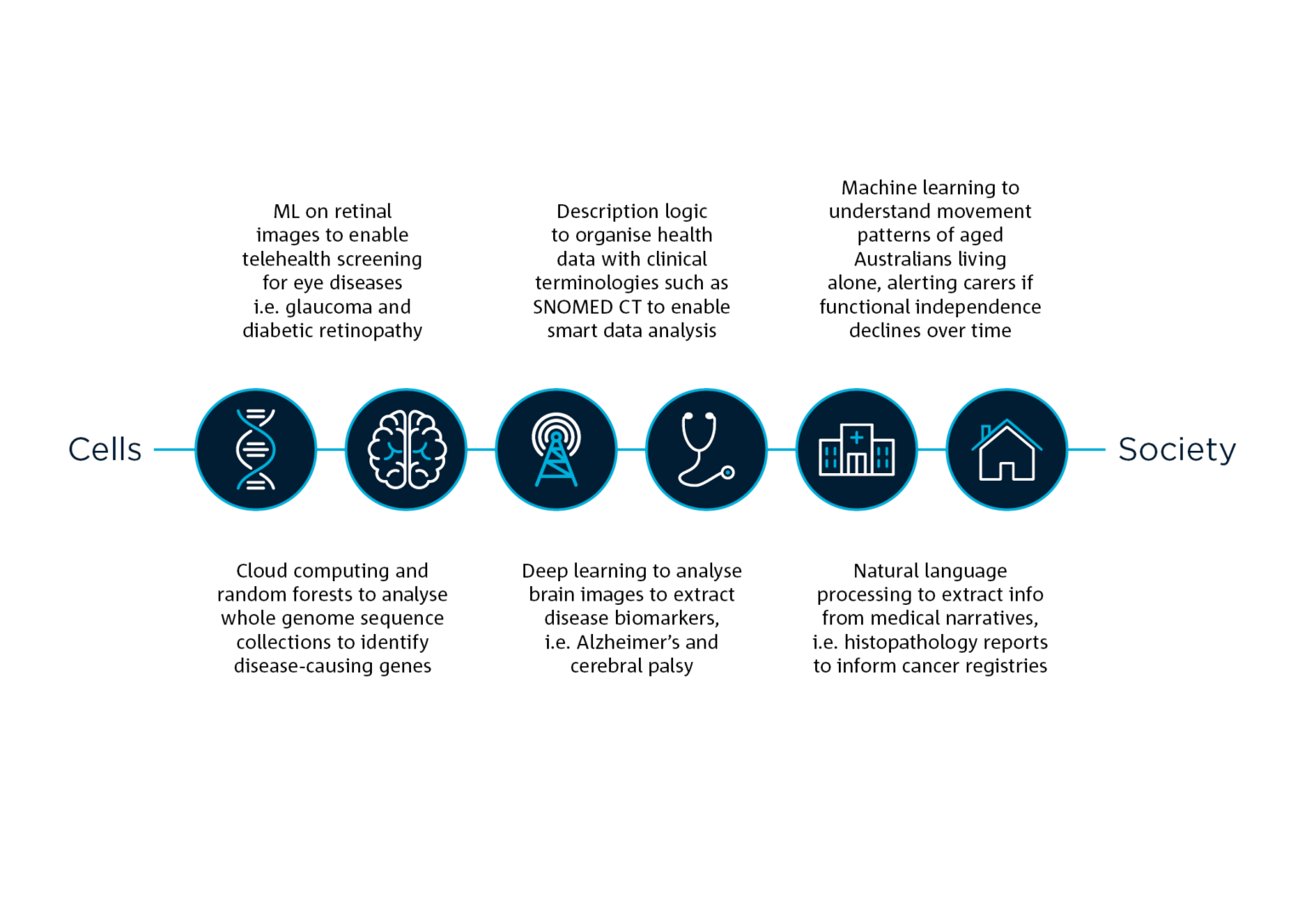 Exemplars of our AI and ML used in healthcare
Improving prostate radiation therapy: We've developed AI-based software to support prostate cancer radiation treatment planning.
Reasoning on medical knowledge: We used AI to develop a snorocket Description Logic classifier that can be used on ontologies such as SNOMED CT to 'reason' about medical knowledge.
Supporting ageing in place: We used AI to developed a low-cost, non-invasive sensor, monitoring and support system to support older people living in individual homes or supported-living communities.
Making genomic research faster: We developed VariantSpark, a new random forest algorithm, whose speed and higher sensitivity opens up the use of advanced, efficient ML algorithms on high dimensional genomic data.
Understanding virus evolution: We used ML-based technology to make sense of a pathogen's evolutionary drift, by visualising the genomic fingerprint unique to virus isolates sequenced around the world. In 2020 this was used to analyse the virus that causes COVID-19.
Are you seeking an AI-based solution to your healthcare challenge? Let's talk.
Have a look at videos which explain the technologies outlined in the report while you're here.
The Australian e-Health Research Centre (AEHRC) is CSIRO's digital health research program and a joint venture between CSIRO and the Queensland Government. The AEHRC works with state and federal health agencies, clinical research groups and health businesses around Australia.