The AEHRC Annual Report 2022/23 has dropped!
Discover how we're transforming the digital landscape in health.
Looking to stay up-to-date with the latest research in digital health?
Look no further than the 2022/23 Australian e-Health Research Centre (AEHRC) Annual Report.
This report provides a comprehensive snapshot of research over the last year from AEHRC and is not to be missed by anyone involved in the digital transformation of healthcare in Australia.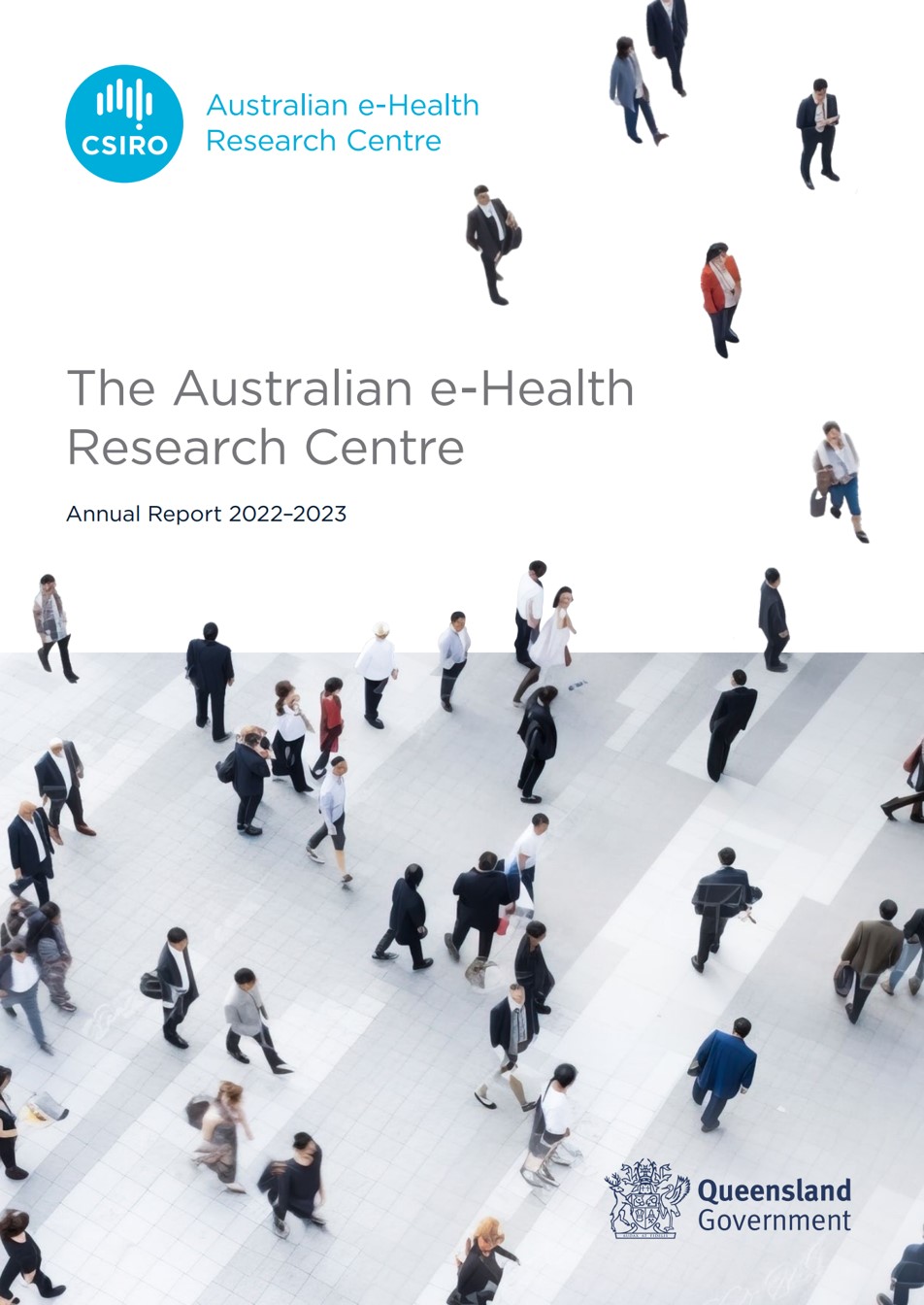 What have we been up to?
AEHRC was established in 2003, making it the oldest digital health research program in Australia.
In 2022, our ongoing partnership with Queensland Health was continued for another five years, ensuring AEHRC's continued growth.
The past year has seen a rapid expansion of the local and global impact from the team – and with that growth in staff in the AEHRC program.
Interoperability has been a word hot on the lips of everyone involved in healthcare across the world this past year as health systems transition to being truly digital and providing more services virtually.
While there's little doubt that digital technology will make the access to health data more accessible to clinicians, allied health professionals and patients, this transition means that systems all need to be able to share high quality data safely.
We've been at the fore of this transition with our Ontoserver technology, which supports the use of standardised vocabularies and terminologies, now being used in over 20 countries around the world.
We've also been expanding our impact into areas of disease such as Alzheimer's disease and gestational diabetes, tracking and monitoring some of the world's biggest health threats and helping clinicians make data driven decisions about diagnosis and treatment, often using advanced AI technologies. These are just some examples of the full spectrum of impact made by our burgeoning expertise in digital health.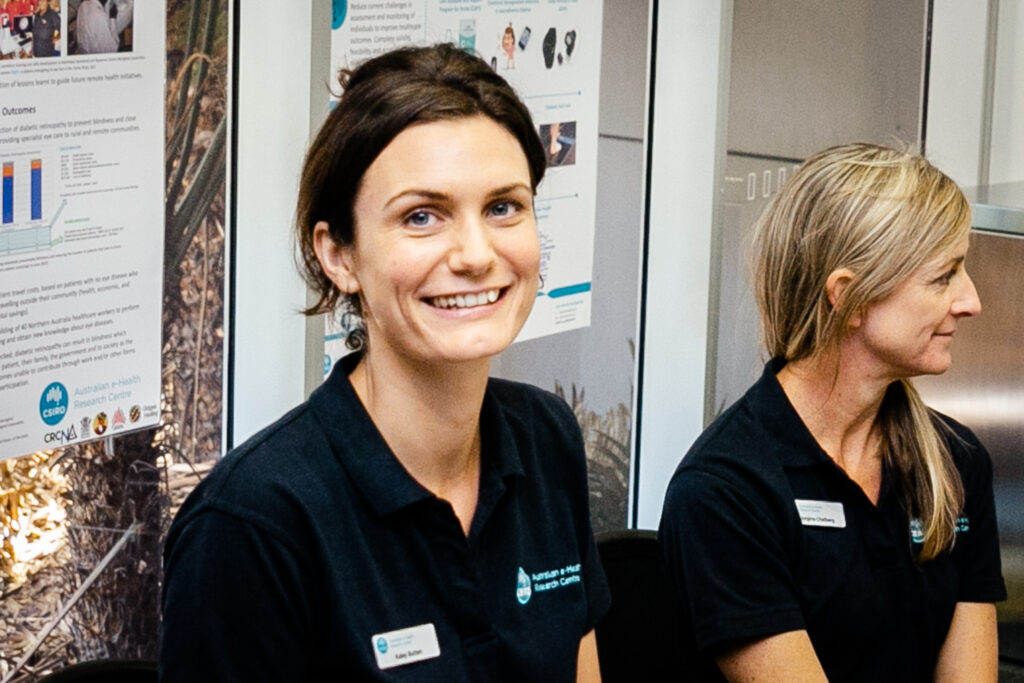 Why is digital health important?
With the increasing age of the population and the increase in population numbers, health systems across the globe, including in Australia, are looking for ways to become more efficient and safer, while at the same time providing quality care.
On top of this, the COVID-19 pandemic brought to the fore the convenience and value of building health infrastructures that facilitate the ability to reach large numbers of people from diverse and sometimes difficult to access areas in Australia.
These factors mean that digital health is fast becoming the default way that healthcare is delivered. For this reason, never has the need for research into what technologies are optimal, how such technologies can be safely and effectively implemented and the measurable impacts of the shift to digital been more important.

Some highlights from 22/23
The AEHRC Annual Report brings together all the research and research platforms created and used by our research scientists across the year. As such it highlights our collaborations and partnerships with some of the leading healthcare organisations in Australia and the world.
It also spotlights several of our big achievements:
In July 2022 we finalised an extension of our Joint Venture Agreement with Queensland Health for a further five years
In September 2022 we joined forces with the Australian Digital Health Agency to further our role in the delivery of the National Clinical Terminology Service (NCTS)
In May 2023 we received Federal Budget funding to deliver a two-year FHIR Accelerator to advance interoperability standards in Australia.
In September our postdoctoral fellows participated in ImageCLEF¬an international challenge to build the best AI system for medical imaging tasks – and won the tuberculosis detection from CT scan task.
Our team collaborated with the National Disability Insurance Agency, along with disability groups and industry representatives, to develop a framework and roadmap for implementation of AI-enabled assistive technology for disability.
A collaboration between our bioinformaticians and health informaticians resulted in a paper published in Nature Biotechnology on using AI to query across genomic and medical data, including whole genome sequences, while we also published a paper about predicting patient deterioration using AI algorithms in Nature Scientific Reports.
We worked with Healthdirect Australia to evaluate the Living with COVID (LwC) program, demonstrating that the program supported patient care through efficient triage and by connecting consumers to primary care.
Read the report to find out more.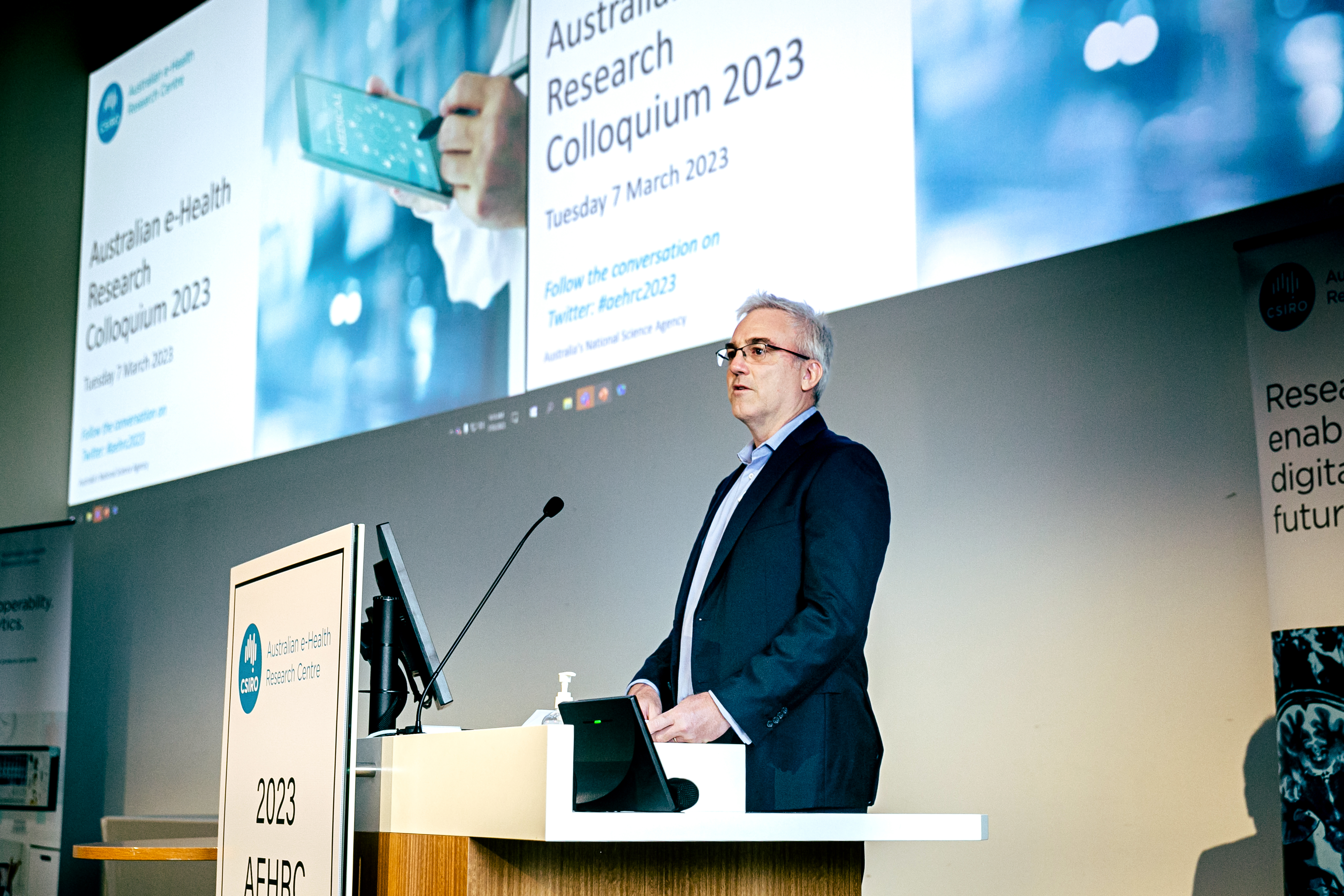 The Australian e-Health Research Centre (AEHRC) is CSIRO's digital health research program and a joint venture between CSIRO and the Queensland Government. The AEHRC works with state and federal health agencies, clinical research groups and health businesses around Australia.