AEHRC CEO David Hansen sits down with HL7 Australia
David is a benefactor of the organisation, which supports the interoperability of health information systems.
David Hansen, CEO and Research Director of the AEHRC, is a benefactor of HL7 Australia.
David recently sat down with the organisation to discuss CSIRO's contribution to interoperability in Australia. Their conversation, republished from the HL7 Australia website, reveals the exciting projects underway.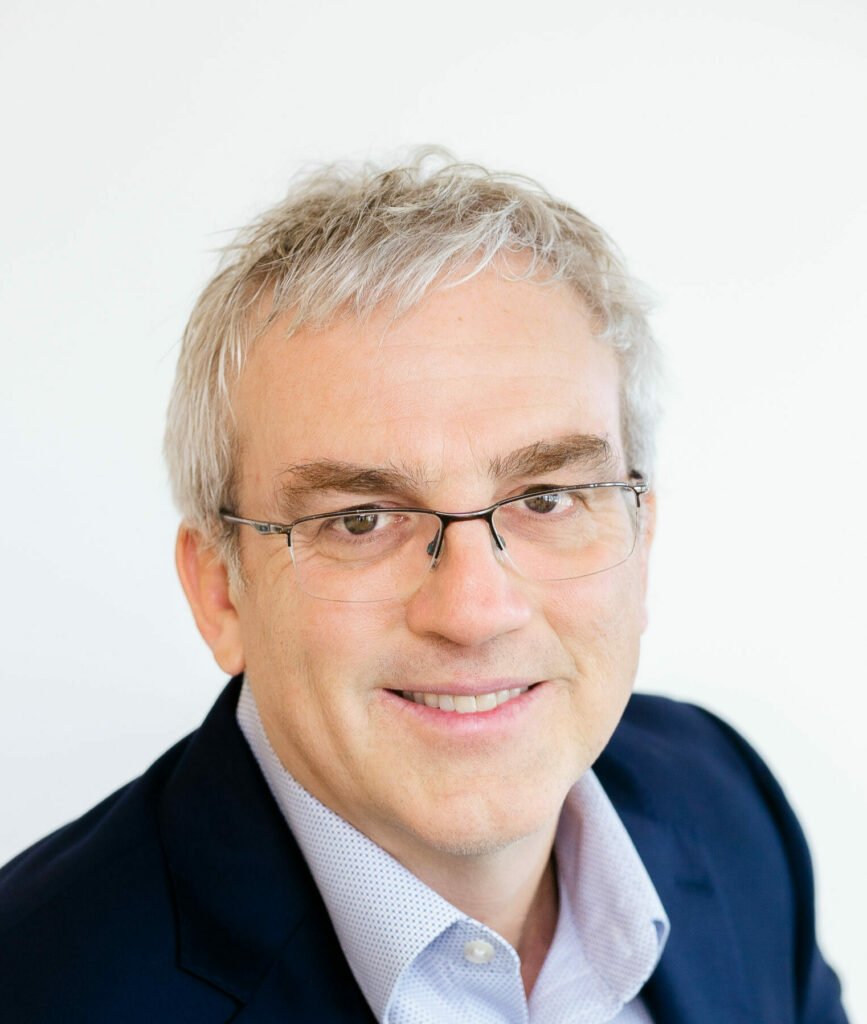 ---
Dr David Hansen
Dr David Hansen is CEO and Research Director of CSIRO's Australian e-Health Research Centre. With over 150 scientists and engineers, AEHRC is CSIRO's digital health research program and a joint venture between the CSIRO and Queensland Health. David is involved in leadership positions in many national research initiatives including the NHMRC Centre for Research Excellence in Digital Health and the Australian Alliance for Artificial Intelligence in Healthcare. David is on the board of the Australian institute of Digital Health and is a member of the Connected Care Council for the Australian Digital Health Agency. David is passionate about the role of information and communication technologies in health care and the role of digital health professionals in developing a safe, high quality efficient and sustainable healthcare system in Australia.
CSIRO at the forefront of health data interoperability: An interview with the e-Health Research Centre's CEO
Australia's national science agency, CSIRO, is at the forefront of addressing health data interoperability across the country. As CEO of CSIRO's Australian e-Health Research Centre (AEHRC), Dr David Hansen leads 150 scientists and engineers focused on efforts to drive digitally enabled services to improve the safety, quality and efficiency of healthcare.
Integral to that objective is standardisation and David describes HL7's Fast Healthcare Interoperability Resources (FHIR) standard as a boon to those efforts.
"About a quarter of our staff are focused on interoperability – so clinical terminologies such as SNOMED and data standards such as HL7 FHIR – our goal is to lower the barrier and increase the value of adopting standards across healthcare in the digital health world," he said in a recent interview with HL7 Australia. "The standardisation that FHIR gives us for digital technology and healthcare is really important."
HL7: Can you share with our members how your relationship with HL7 began and how it has evolved?
David: We had done a little bit with HL7 as a standard, but it wasn't until Graham Grieve (FHIR Product Director at HL7 and Adjunct Science Fellow at CSIRO) started developing FHIR that we really began our collaboration with HL7 around the terminology standards within FHIR and in particular the terminology APIs. Graham was aware of our significant research and development around the use of standard terminology, such as SNOMED and LOINC, so we began discussing what sort of APIs FHIR should have when it comes to terminologies, which drove us to get involved with FHIR standards development.
With the implementation of the FHIR terminology APIs, we now have a world-leading FHIR terminology server, Ontoserver, which we continue to develop, license and provide. But FHIR is also a delivery mechanism for many of our other digital health tools, whether that's decision support, or just SMART on FHIR apps. So we use the FHIR standard a lot across the rest of our research program from genomics and imaging through to virtual care and mobile health and data analytics.
HL7: Would you mind talking about some of the major projects that CSIRO is working on with HL7, and the key objectives around those?
David: The biggest one is the Sparked accelerator program, which is a collaboration between us, HL7 Australia, the Department of Health and Aged Care, and the Australian Digital Health Agency (ADHA). The objective is to set the foundations for digital health in Australia in terms of the FHIR.AU core data set for interoperability. That's a two-year project by the end of which we anticipate having the appropriate standards and implementation guides approved through the FHIR process.
We're really following on, and trying to mimic to some extent, the Argonaut project which ran in the United States to get an agreed standard that then was part of the health information technology provisions of the 21st Century Cures Act.
As part of the Sparked project we are supporting HL7 Australia to establish the HL7 FHIR management committee in Australia and a process for the national adoption of FHIR standards, supported through the FHIR community process.
HL7: When did the Sparked collaboration begin?
David: It was initially funded in this year's (2023) budget announced in May and it kicked off on 1 July. We had our launch in mid-August. But it does build on work that we've been doing for three or four years, which started with the Primary Care Data Quality Foundations Programme and defining the foundation data standards in primary care funded by the Department of Health. For this we led a community process to build an implementation guide for the exchange of information between GPs. Then we continued that with some work around the SMART Health Check forms server and health checks for Aboriginal and Torres Strait Islander people.
HL7: How did the Sparked collaboration come about?
David: For a number of years we've been partnering with the Australian Digital Health Agency and HL7 Australia to run Connectathon events around the use of the FHIR terminology server which underpins Australia's National Clinical Terminology Server. Because of that, the primary care branch of the agency wanted to know how to standardise the use of SNOMED, and our advice was – do it through a FHIR implementation guide and the exchange of information between GP practices. And that has now led to the Sparked programme.
HL7: Are there other priority projects with HL7 that you would like to highlight for our members?
David: One of our research engineers has been looking at how we leverage FHIR and terminology together around analytics, so we've built a FHIR analytic server called Pathling. There's now a lot of focus internationally on analysis of FHIR data. A working group at the last HL7 international standards meeting was looking at FHIR and SQL and how we use it to hide a lot of complexity of FHIR under SQL. So, a lot of what we've been doing in Pathling is along those lines.
HL7: Why is the collaboration with HL7 a priority both for CSIRO as well as for the broader healthcare objectives?
David: One of the things we're conscious of is that running a standards development organisation isn't easy, both from a finance and broader support perspective. What we're trying to do with the Sparked program is to not only build the implementation guides for the Australian core data sets but also to embed the FHIR community process into Australia's digital health community. By doing that, when other organisations want to collate and share data – say in the genomics or infectious diseases fields –they're not asking CSIRO but rather the wider FHIR community. So, the aim of the collaboration and our Sparked initiative is at the end of the two years to have established the processes and the support structures that we need for HL7 Australia to be offering those services generally to the digital health community. We would argue that, in so doing, we have established processes that can improve interoperability in Australia across the board, which we believe will lead to better health outcomes.
Visit the HL7 Australia website for more information.
The Australian e-Health Research Centre (AEHRC) is CSIRO's digital health research program and a joint venture between CSIRO and the Queensland Government. The AEHRC works with state and federal health agencies, clinical research groups and health businesses around Australia.